Beer is widely considered the most complex fermented beverage in the world. Its flavor, color, & mouthfeel can vary in more ways than any other craft drink. The beer uses a greater array of ingredients, which creates complexities beyond the reach of distilled spirits, wine, cider, mead, and others. The level of precision involved in its creation walks a much tighter line. It is both an expression of artistry and a measure of scientific prowess. To master both is a triumph like none other.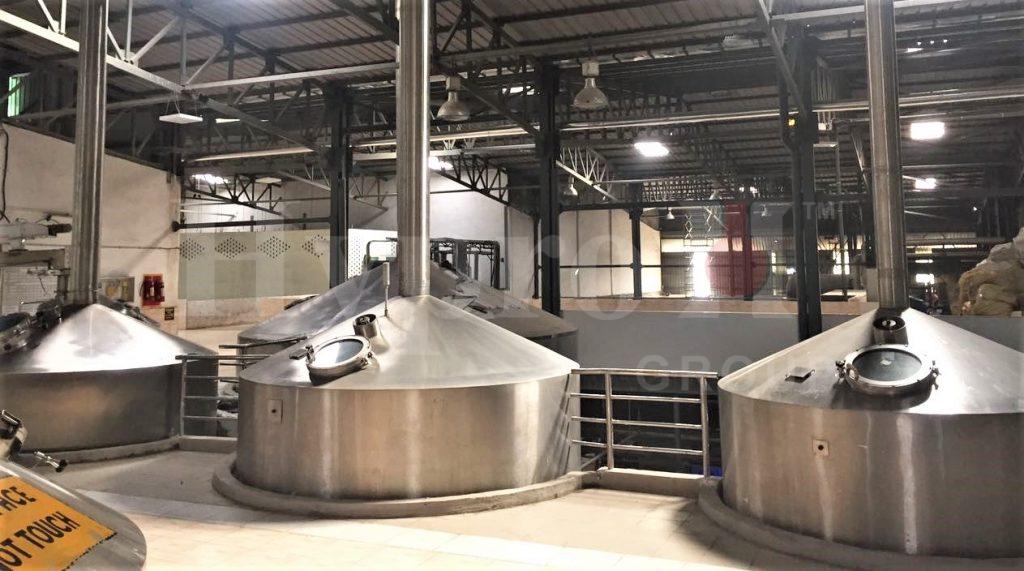 Do you feel that it's time for some more of your fine beer? But you are worried about the capacity and space? That's where Hypro can guide you. With our years of experience, commercial brewery equipment expertise, and large tank transportation we are your one-stop solution to keep up with requirements and stay ahead of the curve.
We would love to see you on social media!
Our team of experts will help you expand your current system or start from scratch with a greenfield project. No matter space, time, or budget challenges, we can deliver and install the tools you need to maximize beer production while maintaining the integrity of your craft.
Turnkey Brewery Solutions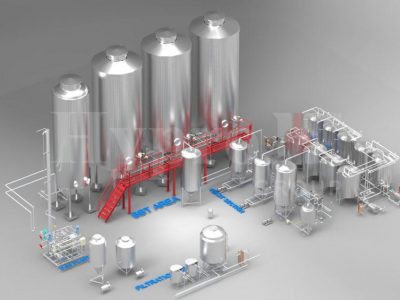 Don't you agree that your beer deserves the best tanks and need to be treated with the utmost care The prerequisite isn't just a good brewhouse? Rather the preparation of a good beer needs ideal conditions when fermenting and for storage.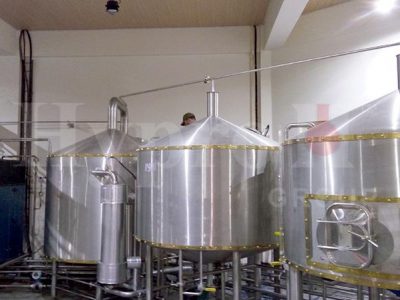 Now Craft Brew with your own recipe and produce fine beers with Hypro Mini Industrial/Craft Brewery. Hypro offers a complete solution for Craft Brewing with its technology & Process Plant "Made In India".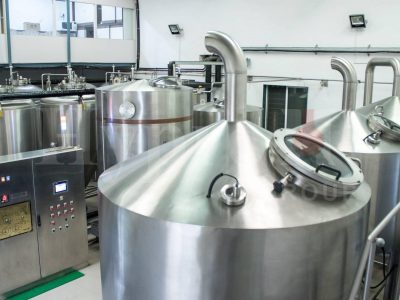 Brewers in order to establish a professional business in this segment need to choose the right Microbrewery Equipment to be able to brew great beer. Hypro is the leading Microbrewery Equipment Manufacturer offering complete Microbrewery solutions right from raw material processing to product beer including ancillaries.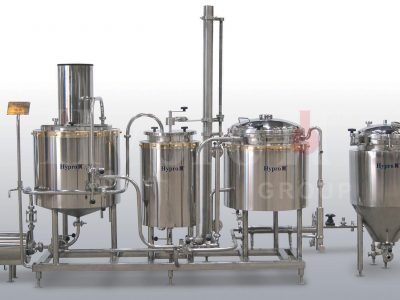 Hypro brings you a smart solution for research purposes. Once the system is connected with electrical power and water, the HyMiTM system is ready for recipe experimentation and also production at a smaller scale.