Oxygen leads to oxidation which detrimental to the flavor profile of the beer. Shortening of the shelf life also makes the oxygen the greatest enemy of the brew. Hence it should be prevented to get into the finished beer. This can be achieved by the supply of oxygen-free feed water for blending. This makes Water Degassing a necessary practice for beer & other beverages. There are various possibilities for water deoxygenation considering the number of factors such as economical condition, area or space available, production facilities, etc.  
Hypro Water Deaeration
Plants based
on
Hot & Cold
Water
Degassing.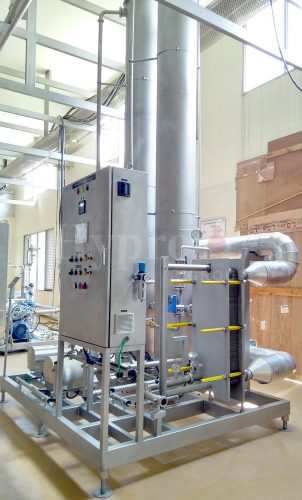 Water degassing techniques vary from simple to quite complex and expensive. Hypro provides a turnkey solution, Deaerated Water Plant matching the global standards. We offer customized solutions that revolve around the capital requirements of the customer like capacity variants, single or dual column design, and fully or semi-automatic operations. In addition, Hypro's Water Deoxygenation System ensures microbial safety, lowest energy consumption and the lowest oxygen levels i.e. less than 10ppb.
Hypro launched the Water Deaeration System back in 2018. Our plant facilitates an end number of industries wiz Brewing, Food & Beverage, Cosmetics, Chemical, as well as Pharmaceuticals. DAW Plant comes with breakthrough technology, low energy cost, and low commissioning cost.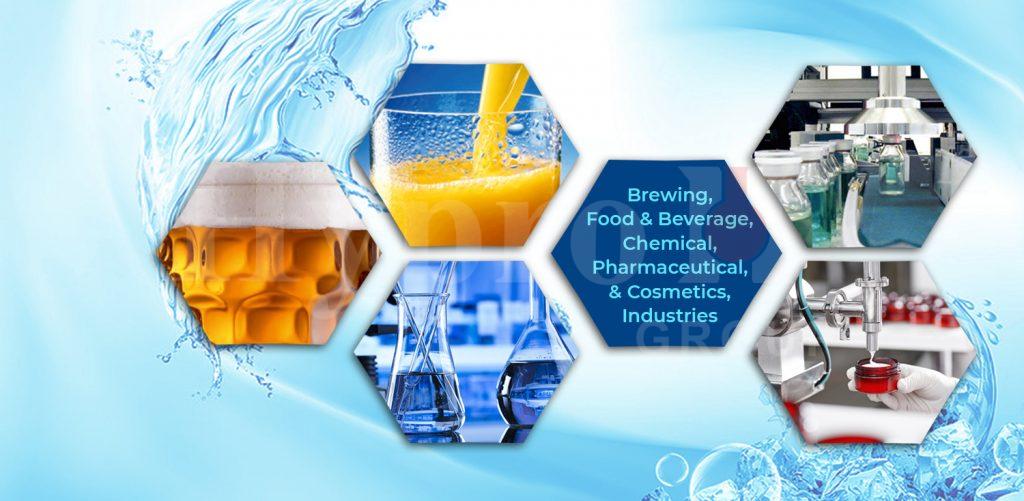 Hypro DAW Plant produces brewing quality water which is used to dilute
beer in the
high-gravity brewing process.
Naturally occurring water contains up to 10–12 ppm dissolved oxygen. This results in adverse effects on the flavor & stability of the beer. In the process of preparing a strong wort with high alcohol content, feed water that comes in direct contact with the fermented beer must be degassed and more precisely deoxygenated.