fully customized solutions
Hypro is there to guide you through brewery planning, installation, commissioning, and not to forget after-sales services. Hypro offers Brewery Plants on a Turnkey basis right from Malt Reception to Bright Beer & CO2 Recovery Plant. With its Multi Evaporation Split Refrigeration System, the Brewery is already oriented towards energy saving. We are the Brewery Equipment Supplier that brings to you the technology and equipment that offer start to end solutions to clients. Our services include manufacturing a wide range of brewing equipment like Industrial Brewhouse, Fermentation Tanks, Beer Storage Tank, CIP Plant, Yeast Plant, Brewing Vessels, Additive Dosing System along with DAW Plant that guarantees the high efficiency and consistent quality brew.
Most Preferred Brewery Supplier
We would love to see you on social media!
Frequently Asked Questions.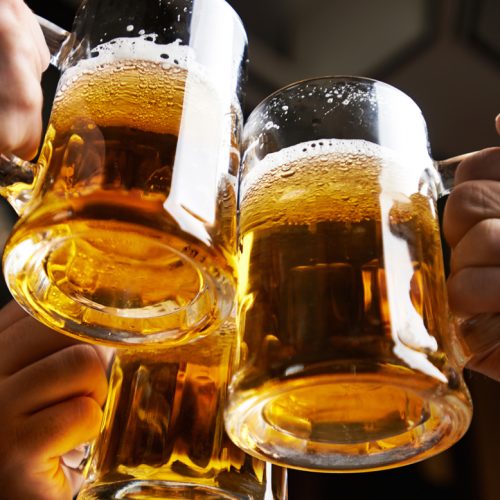 Compare with similar products
Capacity 100 HL and above
Ideal for large scale production
Used by larger breweries and brands for commercial bulk production
Mini Industrial/Craft Brewery
Capacity 20HL to 100HL/Brew 
Ideal for small-scale industrial production
Used by large Restaurants, Hotels, Contract Brewery, etc,
Capacity 3HL, 5HL & 10HL/Brew
Ideal for mid-scale production
Used by Brewpubs, Restaurants, Hotels, etc, who produce their own beer for their customers
Hypro HyMiTM Brewing System
Capacity 25 to 50 Litres/Brew
Ideal for small scale production
Used for new recipe experimentations
Ideal for experimenting with a variety of production processes
Used by universities and training academy for research-oriented brewing operations
Industrial Brewery - Often Combined with
Hypro is the complete brewery solution provider who offers a large industrial brewhouse along with Unitanks for fermentation, MEE CO2 Recovery System for recycling of large amount of CO2, and DAW Plant for the reduction of Oxygen in the Feed Water. Now no need to depending on conventional systems as Hypro offers a reliable and turnkey solution for all your Brewery needs.