fully customized solutions
Hypro designs and manufactures up to 5000HL Unitanks/Fermentation Tanks in one piece in the factory.  We also offer an on-site solution where road transport is a limitation. In such a case, tank components are assembled on site. Prefabricated surfaced finished top dished ends, bottom cone, the shell material is sent to site. Extended 5 years manufacturer guarantee speaks of reliability and peace of mind for our customers. Hypro has a qualified and experienced team to handle jobs of this nature. The automation system is well thought and selected right from sensors, controllers, and final control elements.
We would love to see you on social media!
Most ideal fermentation conditions
Manholes & Top Plates
Hypro has customized manhole designs for top and bottom and makes way for easy handling during production. The design facilitates ease of cleaning to maintain good surfaces year after year.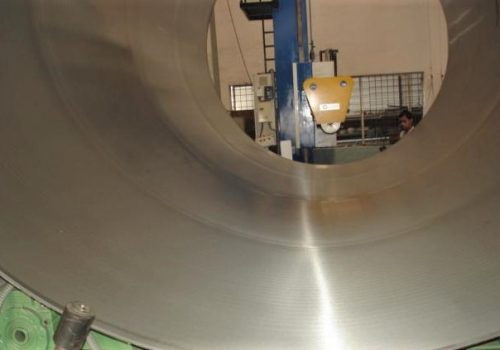 Internal Surface finish
The most important aspect during the manufacturing of the Unitanks. To ensure constant surface finish all over "Hypro" has automatic polishing machines that can handle shells, formed dished ends, conical ends. Internal and external polishing can be done with the machines which ensure smooth surfaces and good aesthetics.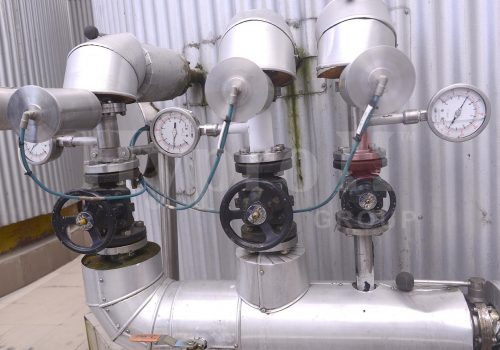 Cellar Process & Utility Piping
Cellar process piping meets "Hygienic" standards making the operation over years easier for the brewery from operation & CIP aspect. As a standard "Hypro" uses stainless steel material for piping of utility likes glycol or alcohol-water. Mild steel material is avoided although it has a cost advantage.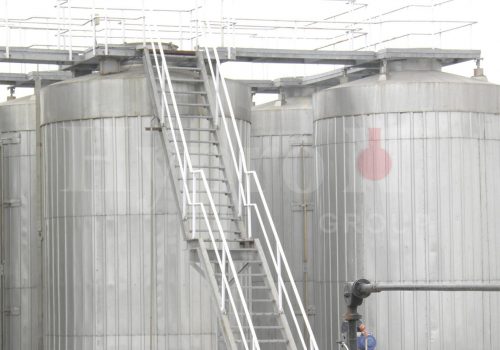 Platforms / Walkways
Platforms come in components that can be easily bolted on-site and no welding is necessary for assembly. As an option "Hypro" also offers platforms in Stainless Steel material which nearly eliminates mild steel or galvanized steel materials.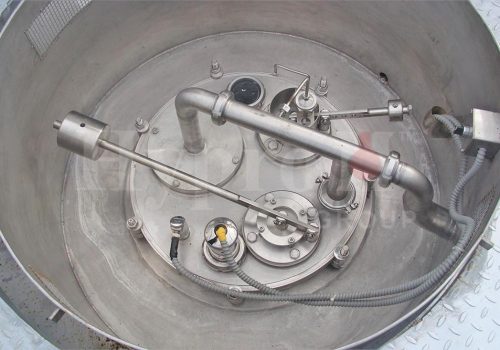 Tank Top Fittings
Tank tops come with reliable safety equipment from European suppliers. For cleaning of the tanks as a standard "Hypro" recommends tank cleaning machines which are heavy on first investment however they payback with water savings in due course.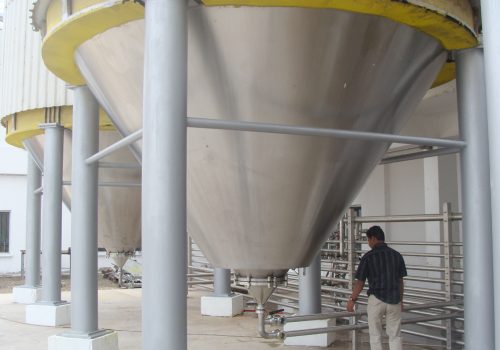 Cladding
As a standard "Hypro" always manufactures tanks with welded cladding for the bottom cone and top dish which in the end serves for longer life of insulation and better aesthetics.
Frequently Asked Questions.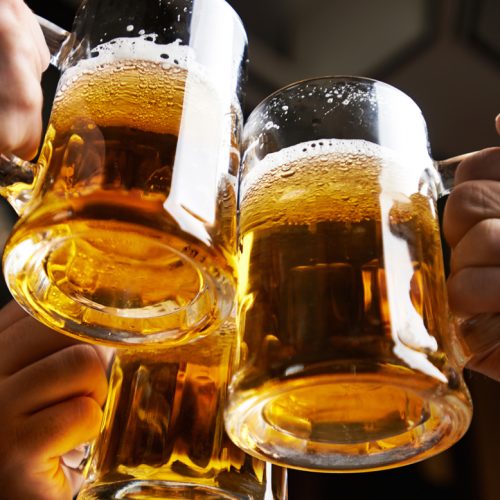 Download Product Brochure