an energy saving solution
Traditionally liquid CO2 is evaporated using either Steam or Natural air or Forced air draft or cooling tower water. Undoubtedly, energy is being lost in these conventional systems.  However, this way of evaporating CO2 has begun to change ever since Hypro introduced energy-saving & energy recovery CO2 evaporators in the year 2000. Several Breweries have benefitted from the system installed by "Hypro" and are reaping benefits.
We would love to see you on social media!
Hypro introduces Glycol based CO2 Evaporation System which involves higher investment costs, to begin with, BUT with recovery and savings of energy the reduced power bills eventually pay off the investment very fast in 1.5 to 2 years. The introduction of media and energy tanks in addition to the conventional systems is a major takeaway of Hypro's invention. The technique and conditions for condensing primary refrigerants and evaporation of liquid carbon dioxide are different than the conventional methods.
When sufficient liquid CO2 accumulates in the storage tank, it is passed on to the CO2 evaporator depending upon the demand for CO2 in the process plant. Ambient air is supplied to the evaporator for heating the liquid CO2. The vapor CO2 is then supplied to the process plant. Buffer Tank ensures constant pressure of CO2 gas to the Brewery. If the airflow is less than required or vapor CO2 outlet flow is greater than designed for, the safety interlock will close the actuated valve fitted on the buffer tank outlet. This will stop liquid CO2 flow from the storage tank to the evaporator. This is the safety to avoid Liquid CO2 carry-over.
Capacity 300 to 3000 Kg/hr
Glycol based CO2 Evaporation
Reduction of compression ratio
Saves maximum possible energy
Recovers energy
Reduction in power consumption
Lower operating cost
30 to 40% energy saving
 
Frequently Asked Questions.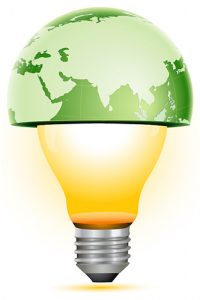 Download Product Brochure