Small efforts have a big impact!
For CO2 demands craft breweries invest in buying it from the market. The carbon dioxide sold by the local sources may come after the recovery of CO2 from flue gas generated during the burning of oil/diesel or it may come from a biogas plant or a distillery or a chemical plant. To use this carbon dioxide, a craft brewery needs a CO2 cylinder station, distribution network, and manpower to handle the gas. To know if the gas is food grade or not complex analytics are needed. Hypro offers to you HyCrCTM Plants which would make your job simpler. With this CO2 Recovery Plant, you are sure you get only pure CO2, the source being the fermentation of your own craft beers.
Empowering the breweries to reduce
This CO2 Recovery Plant is well-engineered to collect CO2 in vapor form, convert it into liquid so as to increase the storage capacity in minimum possible floor area, and evaporate the liquid to vapor form to be used back in the brewery and that too by recovering energy. An operator is provided with a panel that serves as an interface between the plant and the human being. The operation panel is simplified for use by the brewer or assistants and eliminates the need for a dedicated operator.
Breweries need to connect all of the raw CO2 generated, electrical power, water, glycol, compressed air to the inlet of plant and HyCrCTM will deliver pure CO2 > 99.998 % v/v at the outlet of plant and at 7 Bar g Pressure in vapor form.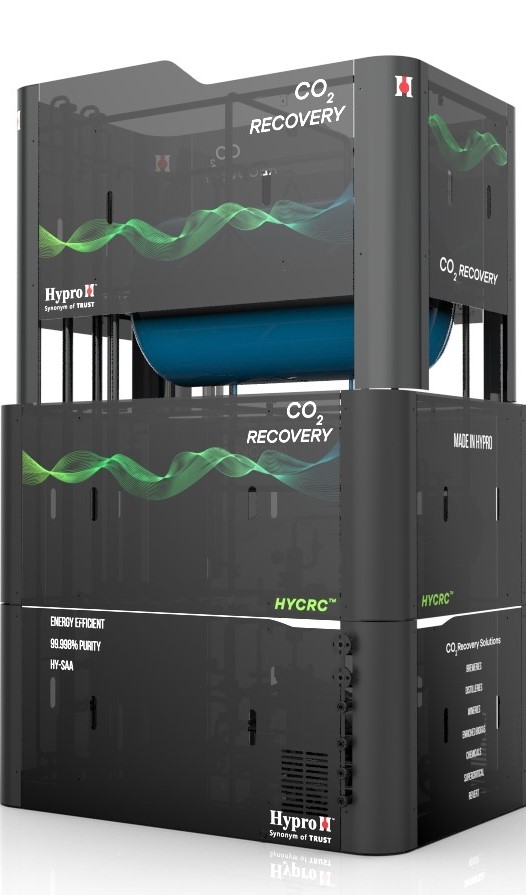 Produces 6 to 120 kg/hr Liquid CO2
Now also available in 1 to 6 kg/hr Liquid CO2
Produces CO2 with purity in excess of
99.998% v/v
100% food-grade CO2 from a known source
High-grade surface finishes and weld seams
Complete contact parts built in SS 304
CO2 Low-Pressure Purification (Foam washing and removal of water-soluble impurities)
CO2 High-Pressure Purification for moisture and odor removal
Glycol-based liquid CO2 Evaporation with energy recovery feature
Compact Design
User-friendly & hassle-free operation
Design versatility, allowing all the functions to be combined in fewer vessels for the economy, or separated into several vessels for increased capacity
Eliminates handling of CO2 cylinders
PLC operated fully automatic with remote access
CO2 Buffer Balloon
CO2 Compression
CO2 Condensation using a refrigerant with low GWP
CO2 Distillation / Rectification
Liquid CO2 Storage
Optional add-on HySAAA module for plant and maintenance management with MIS reporting
We would love to see you on social media!
Compare with similar products
Hypro MEE CO2 Recovery System
120-1000 kg/hr Liquid CO2 produced
Recovers CO2 from Breweries, Distilleries, Wineries, Biogas, and Chemical Plants 
Ideal for large scale production
Up to 120 kg/hr Liquid CO2 produced
Recovers CO2 from Breweries, Distilleries, Wineries, Biogas, and Chemical Plants 
Ideal for small scale production
Supercritical CO2 Recovery Plant
Up to 700 kg/hr CO2 produced
Ideal for Supercritical Hops Extraction
Ideal for large scale production
Frequently Asked Questions.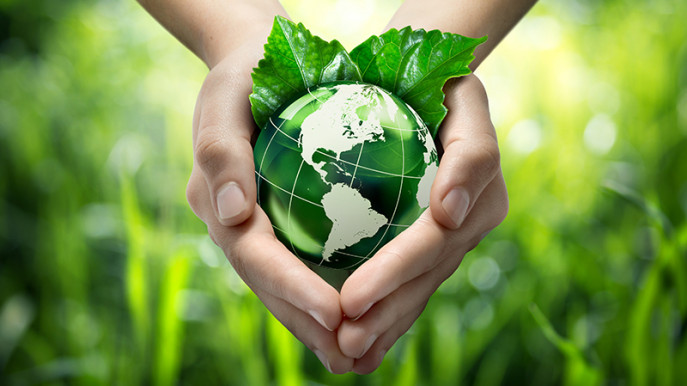 Download Product Brochure