Carbon dioxide gas is generated in a brewery during the fermentation of the wort. The CO2 so generated is adequate to cater to the requirements of CO2 in a brewery. In order to be self-sufficient on CO2 supply, a brewery shall have a Most Energy Efficient (MEE) CO2 Recovery Plant by Hypro that comes with an indigenously developed technology and constant upgradation of features plant after plant. Special focus on energy saving has already lead to innovative solutions by Hypro. Apart from technology, we engineer the plant very well for ease of operation and minimum maintenance to our customers.
CO2 Revert Recovery System
CO2 Recovery Plants for Brewery, Distillery, Winery, Chemicals, Biogas
Lean CO2 Gas Recovery System (95% CO2)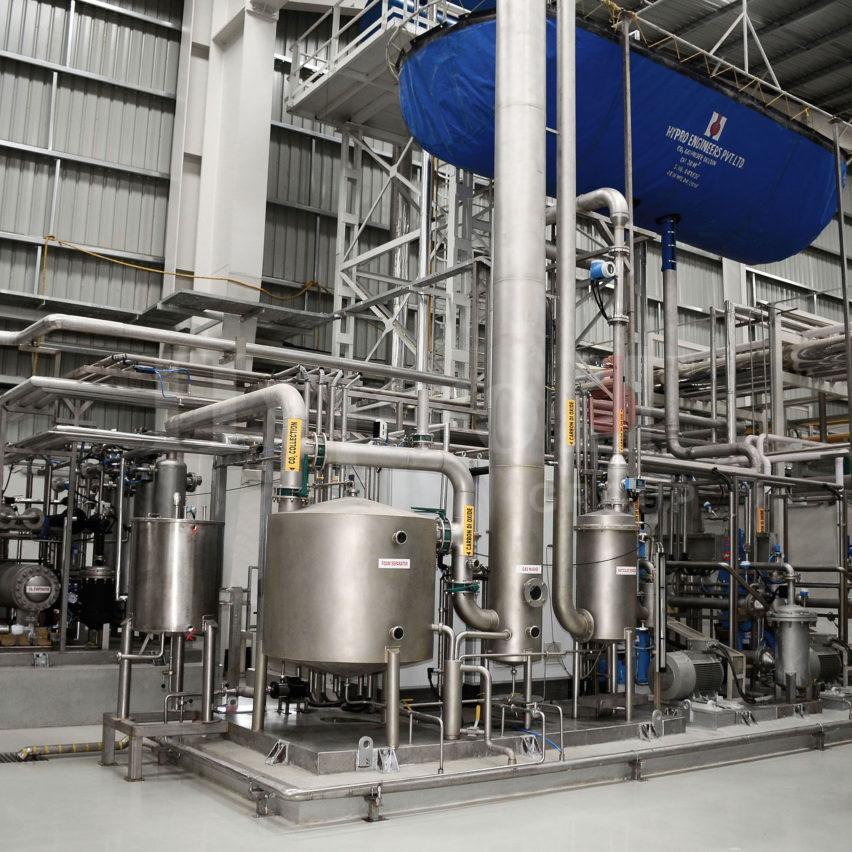 Eliminating the civil work on your site. Hypro launched a containerized solution for
hassle-free installation.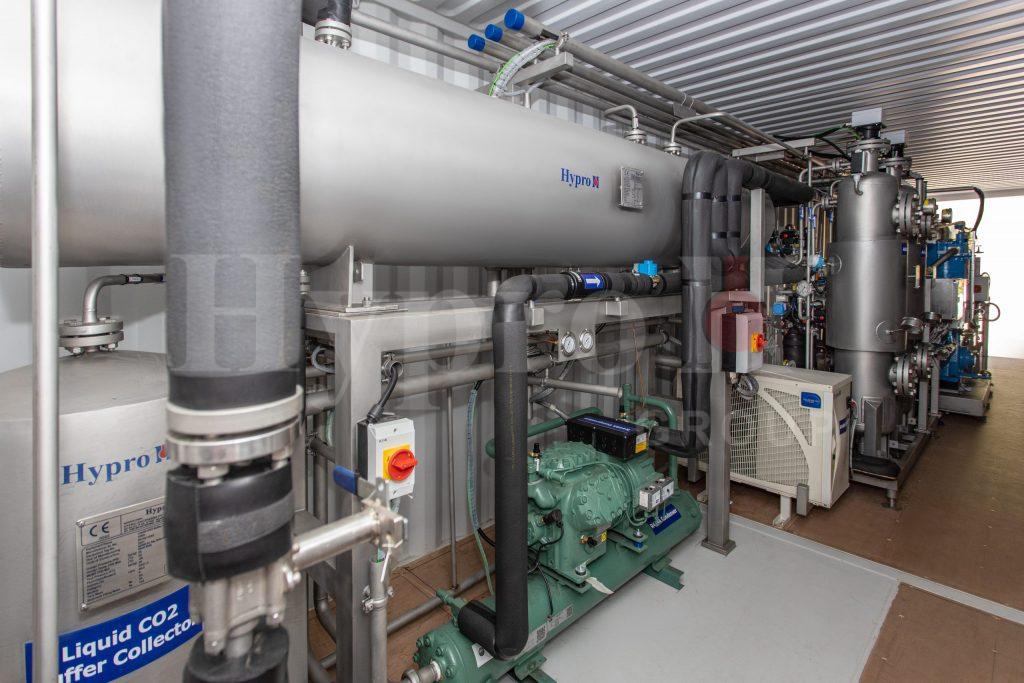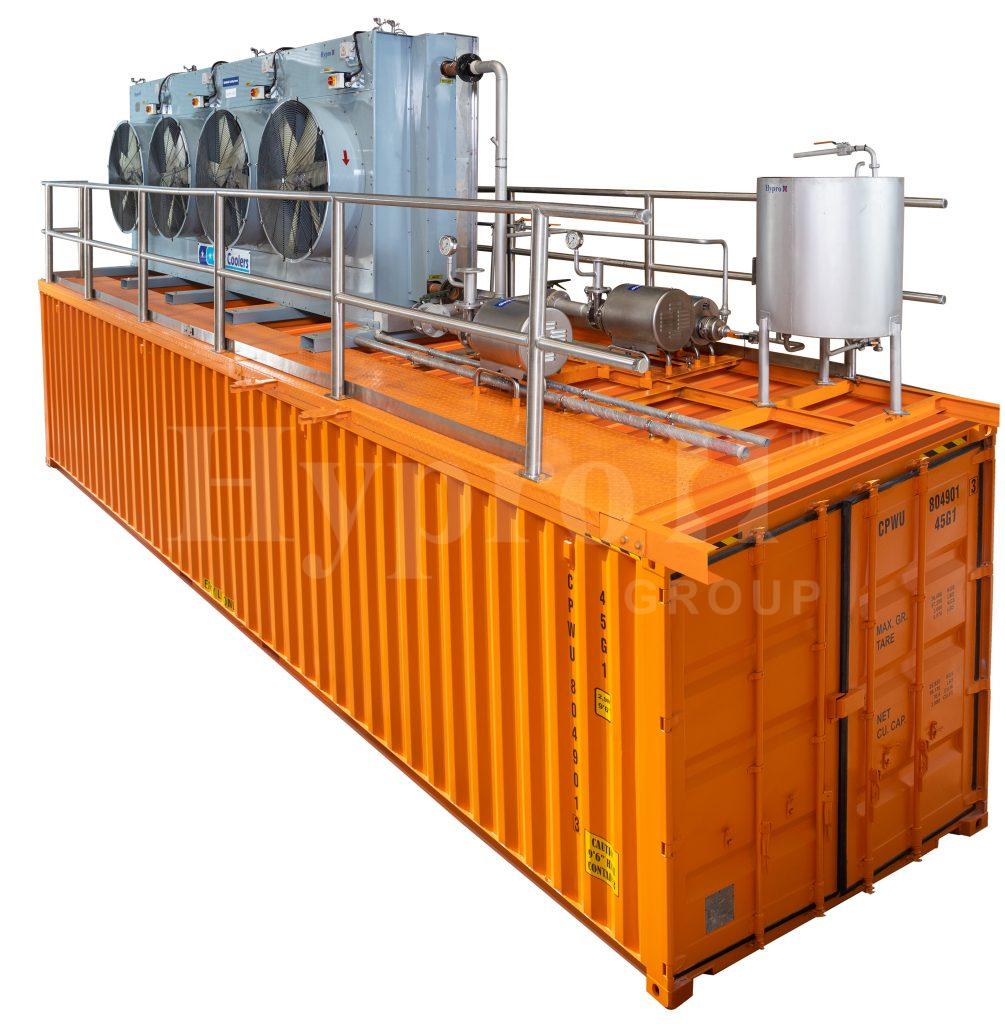 Hypro CO2 Recovery Plants including piping are necessarily produced with Stainless Steel as a material of construction. The exception being the liquid CO2 storage tank which is made in low-temperature carbon steel. This provides the plant a long life and often eliminates rust and impurities from the corrosion of carbon steel piping. The absorbers, scrubbers, strippers, distillation columns are provided with high-efficiency structured packing as a standard.
CO2 Recovery Plant collects CO2 gas from the fermentation process. CO2 then passes through a series of purification processes and stored in a gas balloon. The gas washer removes the water solubles which is followed by the deodorizing process of CO2 Gas Compression. Further volume reduction is done in the liquefaction and stored in the CO2 Storage tanks.
The guaranteed output quality of CO2 – 99.998 % v/v

Special structured packing in

Stainless Steel 304L

material

Odor treatment of CO2 to produce Food Grade CO2

CO

2

Condenser with an arrangement to vent the noncondensable from time to time

CO2 Gas Compressor with special material for moist CO2 application
Trouble-free operation
Lower maintenance
The attractive payback period on capital expenditure and is benefited in longer-term with the lowest operating cost

Collection systems are sized for ultra-low pressure drops thereby

reducing energy requirements
We would love to see you on social media!
Compare with similar products
Up to 120 kg/hr Liquid CO2 produced
Recovers CO2 from Micro/Pub/Craft Breweries
Ideal for small scale production
120-1000 kg/hr Liquid CO2 produced
Recovers CO2 from Breweries, Distilleries, and Wineries
Ideal for large scale production
Supercritical CO2 Recovery Plant
Up to 700 kg/hr CO2 produced
Ideal for Supercritical Hops Extraction
Ideal for large scale production
Frequently Asked Questions.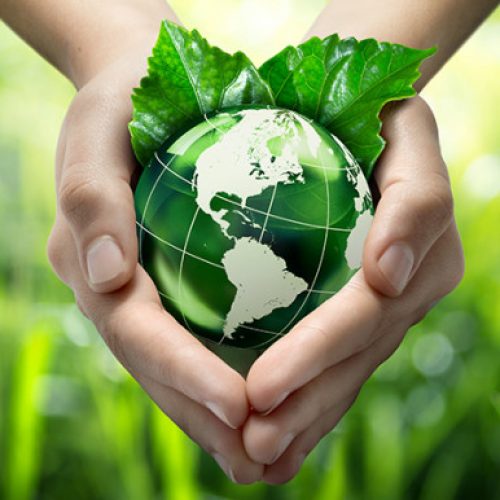 Download Product Brochure